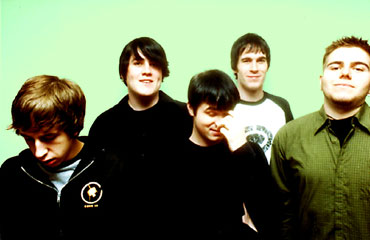 The series premiere of Roots joins Silverstein as they travel back in time fourteen years to their beginnings.
The Burlington, Ontario band was a cornerstone in the emo and post-hardcore wave that flooded into mainstream media in the early 2000's, and has built upon their early success and continued to release albums to a growing fanbase. Â As the debut band in the idobi Howl Roots series, the group share memories that tell the story of Silverstein, starting with the formation of the band in 2000 and continue to present day.
In Episode 1, the band will keep you entertained from beginning to end – with awkward auditions, adventures with MapQuest on their first tour and performing in their underwear at a former gay bar.
Silverstein is Paul Koehler, Josh Bradford, Billy Hamilton, Shane Told, and Paul Marc Rousseau. Ex-members include Richard McWalter and Neil Boshart.
Roots: Silverstein - Episode 1 of 4